Begin Direct Mail Marketing with Yellow Cards
Advertising through the mail with postcards is a true guerrilla marketing tactic. For starters, First-Class postage for a little postcard is far less expensive than for a regular letter. That's why many people begin direct mail marketing with little yellow postcards. While the lower postage rate may account for the initial attraction, it's the response rates that give postcard marketing the advantage. That's because, when designed correctly, postcards can be more effective than many other direct mail formats. Since a postcard doesn't have to be opened or unfolded, the likelihood of somebody reading it (and responding) is greatly increased. Today, postcard marketing is very popular and extremely competitive.
Why Yellow?
The specific shade of yellow that we use attracts attention in the mailbox but is still easy to read. People associate black printing on a yellow background with important information like street signs, construction zones, and safety warnings. So your Yellow Card is more likely to get looked at in more detail than the other mail. While black and white printing is ideal for newspapers and magazines, direct mail needs to stand out to get noticed. On the other hand, once we get their attention we don't want to lose it. Black printing on yellow paper works perfectly to solve both issues. Ultra-bright colors, such as neon or fluorescent papers, often irritate people to the point of ignoring a mail piece altogether. So yellow is good because yellow works the best, especially with a limited budget.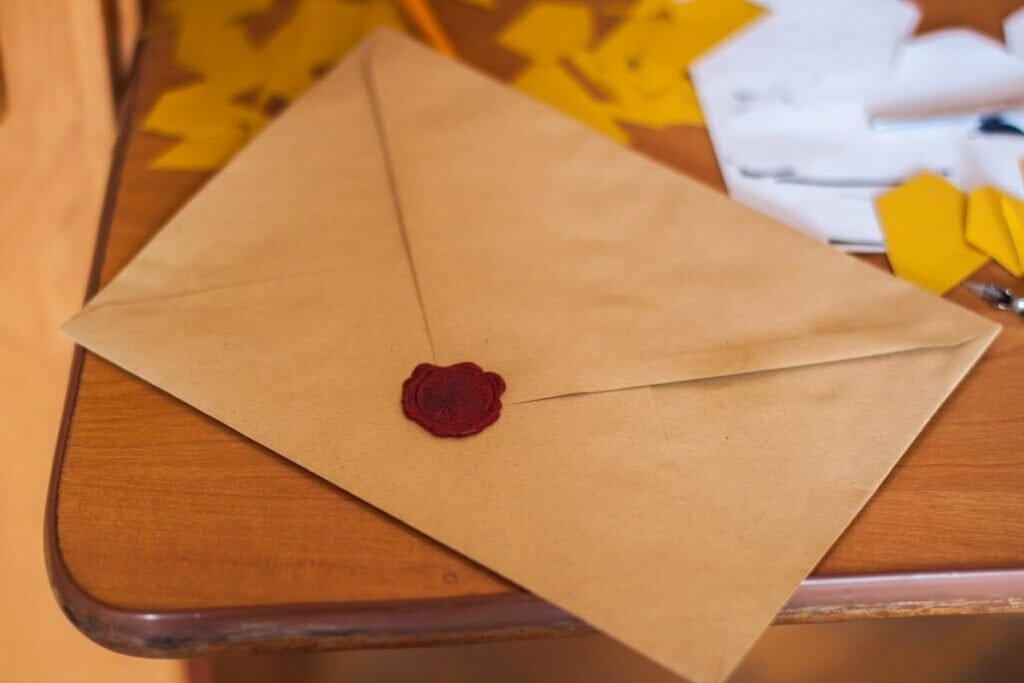 Wouldn't a full-color piece work even better?
Not necessarily. With the complications of proper design, readability, and production, using full color can actually be less effective – and cost more. Getting a response from the mail is more about having a good offer rather than how many colors were used to print a postcard. When people see something they want – they respond. That can easily be accomplished with a simple, easy-to-read Yellow Card.
How do I know my Yellow Cards are actually mailed?
Every Yellow Card order is inspected and verified by the US Post Office. You'll receive a copy of the documentation that will serve as proof that your Yellow Cards were mailed on a specific date
Will you help me design my Yellow Card?
Yes. From your written ad copy and notes, we will take your ideas and then design your Yellow Card. You can use the fax or email to send us what you want to be printed on the card and we'll take care of the rest. We'll send you a PDF proof which you can print out and make changes.
How do I start?
Start by requesting a free count report for the area that you're considering mailing to. Fill out the easy online form or have one of our consultants call you. Reports are provided free and without obligation. We'll use the report to determine the quantity and to give you a free estimate of your project.
How long does it take to get my Yellow Cards in the mail?
Depending on the quantity, your postcards could be in the mail within hours once you sign off on the design and your project is funded (we've received postage and payment for services). Start to finish time, from design to mail, averages about 5 working days.
When will my cards be delivered to the recipients?
Unless otherwise requested, Yellow Cards are delivered at business (bulk) postage rates. Bulk rate mail is delivered somewhat slower than First-Class mail. In most cases, your Yellow Cards will be delivered within 3 to 5 days from the day we drop them at the post office.
Simple • Affordable • Effective
Simply the most cost-effective direct mail program in the USA!