How These Parents Catered to Three Learning Styles With Online Education
The greatest misconception about online high school is what it means. Like an abstract painting, online e-education takes on a new definition and purpose depending on the needs or learning styles of the individual student.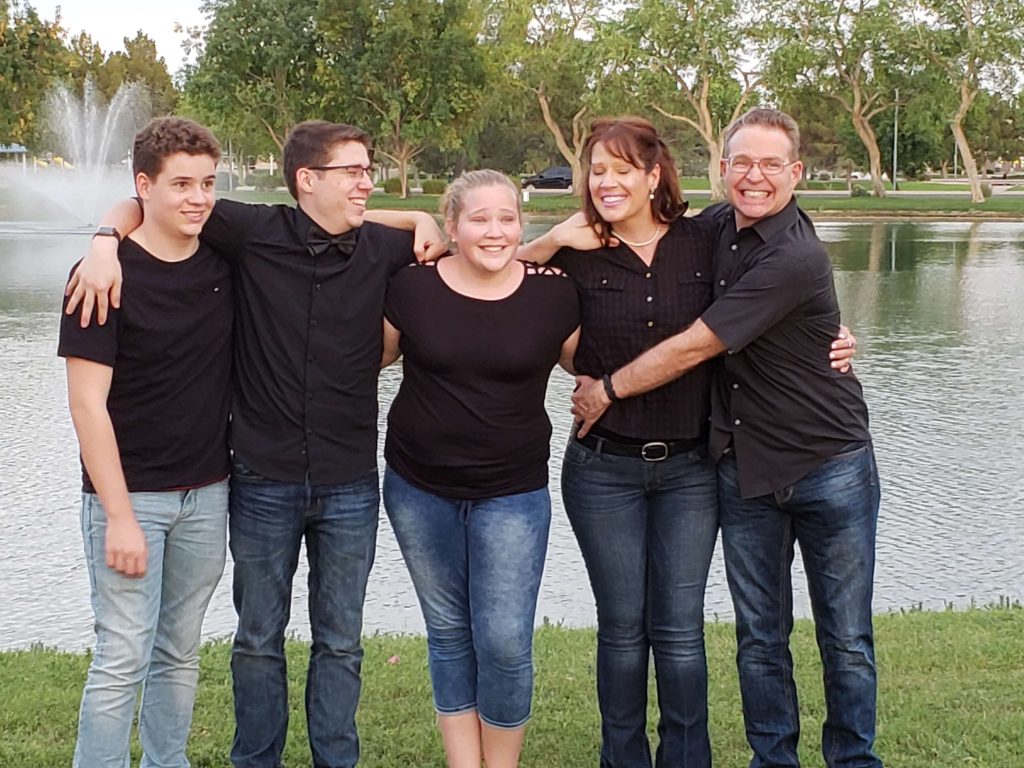 There's no better embodiment of that than the Lisciarelli family.
Parents Randy and Heather have deep roots with Arizona State University (ASU). Randy's father is an ASU alumnus.
"My dad was one of the first to get a personalized [ASU Sparky] license plate," he says. Randy and Heather followed suit when it came time to pursue their own higher education. They met in community college 29 years ago, and soon thereafter enrolled at ASU — Randy at ASU West and Heather at ASU Tempe.
In high school and college, Randy and Heather had just one choice for their schooling: traditional, brick-and-mortar institutions. They were expected to take the usual courses in high school before shipping off to college to explore and ultimately settle on a career choice.
Twenty-five years of marriage and three kids later, Randy and Heather are facing a vastly transformed education system. And they haven't hesitated to make full use of those advancements in education with their children: Joshua, 18, Matthew, 15, and Amber, 12.
Joshua was the first to enroll in online high school after experiencing severe bullying in middle school.
"He has Asperger's and ADHD, and the middle school environment was very traumatic for him. He went through a tremendous amount of bullying and teasing. It was just a really bad situation," recalls Heather.
Joshua enrolled in online high school courses in ninth grade and eventually took a few college courses from Grand Canyon University. The change was transformative. Instead of experiencing the drain of mental and emotional energy that came with the brick-and-mortar environment, Joshua could fully dedicate himself to his schoolwork. He was able to engage in extracurricular activities that aligned with his interests and personality, which resulted in positive and uplifting social interactions — in stark contrast with his experiences in traditional schooling.
As co-owners of VeraPax, a digital marketing, and promotional printing company, Randy and Heather have a unique perspective on their surroundings — namely, they see everything within the context of the global economy. That globalized vision influenced their decision to enroll their kids in internet education full time. "That was the driving force for me, wanting them to be more prepared for the global workplace they'll be involved in," says the father of three.
Part of operating successfully in a bustling global economy is the ability not only to find your path but also to motivate yourself to advance along that path. An online high school education allows students to learn real-life skills that allow them "to do things on their own, show their own initiative, learn it, study it, do it at their own pace, as well as participate in extracurricular activities," which Randy says, he ranks as a high priority for his kids' education.
The Lisciarellis soon found themselves facing a completely different challenge with their middle child, Matthew. "Growing up, he had quite a bit of asthma and allergies. At the beginning of fifth grade, he was out of school for like two weeks. He was having a horrible time. So at that point, he was asking, 'Can I try this also?'," explains Heather.
By then, Heather and Randy had seen Joshua blossom in the digital classroom. As small business owners, finding space in their Scottsdale Airpark offices to give Joshua and Matthew a comfortable and quiet learning environment was a simple task. During the school day, the boys focus on their schoolwork. When they are done with school each day, they are able to help in the business with bookkeeping, graphic design, running machines, and even working with employees on projects. Away from the germ-ridden environment that once caused such severe health flare-ups, Matthew soon found his digital stride. In ninth grade, he transferred to ASU Prep Digital, where he has discovered a passion for Criminology.
Matthew especially thrives in an environment that allows him to take charge of his education.
"It's really up to me to succeed," says the high school sophomore. "If I don't push myself and realize that this is my education that I'm living, and if I don't succeed, then this is not going to get me anywhere. That gives me the perseverance to succeed."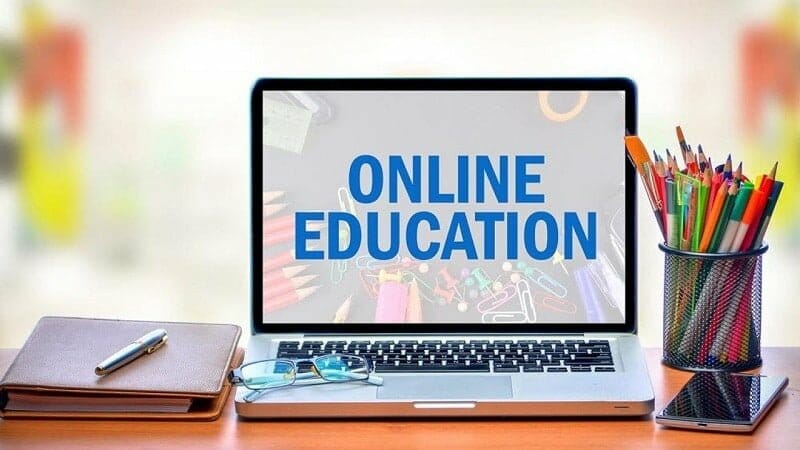 But, as many parents come to realize, every child has their own distinct learning style.
"[Online education] almost has a culling effect. Those students who understand a big picture, who are self-motivated, goal-oriented and can be disciplined enough to do it, the online environment provides that for them. Some aren't ready and then some are just not interested in the classes," says Randy.
Such was the case with their youngest, Amber, who didn't connect with the online learning environment in the same ways that her brothers had.
"It was just not working," says Heather.
"That was really as a result of her personality," explains Randy. "She just wasn't motivated enough and didn't quite understand how to do that and learn those skills; whereas both of the boys picked it up and excelled in it. So we've had a unique blend."
Instead, Amber is flourishing at an arts academy charter school. Her parents hope to try online education with her again in the future but are perfectly happy seeing her learn and succeed in her current environment.
Aside from making full use of online education to suit each of their kids' personal needs and learning styles, the Lisciarellis are seeing just how much more efficient and cost-effective online education can be long term.
Randy explains that the traditional institutional model encourages students to explore possible majors after they enroll in college, which can feel like a misuse of precious time and tuition costs.
"Because [Matthew] has the ability to take those college-level classes earlier rather than later, he's able to explore what interests him [before] being graduated. That is one of the things that I identified as a huge upside right away."
The Lisciarellis have found a modern, connected and entrepreneurial learning solution that flows with their family's changing tides. As their kids continue to grow and evolve on their individual paths, Randy and Heather hope to show how a customized and creative approach to education can transform a student's formative experiences.
Online high schools can help families like the Lisciarellis cater to the unique needs of their children's learning styles. To learn more about what it's like to take an online high school course, read this blog post. To learn more about the most common fears of online education, check out this blog post.