How to run an effective direct mail campaign? Sending out your first direct mail campaign to a targeted mailing list can seem like a daunting task if you're not exactly sure of what to do. You may not be where to start, who to target, or what to say. Setting up an effective direct mail campaign is an important skill to master. It can help grow your business, retain customers, and most importantly, benefit your bottom line.
Understand the foundation of the Direct Mail Campaign
Intimated? Don't worry, it's easier than you think to reach your target audience with an effective direct mail piece. You simply need to understand the building blocks of an effective direct mail campaign. Once you understand the foundation of this process, you'll be able to utilize these tools more effectively in the future to keep building on your company's success. We understand direct mail. It's what we do day in and day out. So, we've put together some of our best tips to ensure you have a strong grasp on setting a direct mail campaign and ensuring that it is effective. We've found that this process is easiest to tackle on a step-by-step basis. In just ten steps, you'll be reaching new customers and getting actual leads for your business.
Set up a Direct Mail Campaign in 10 Easy Steps
Check out our helpful guide on how to set up a direct mail campaign in 10 steps. At Accurate Mailing Services, we pride ourselves on our ability to help you with steps 3-10. We're here to help you set up your campaign, whether it be your first or your 100th. Our industry experience gives us insight that will only help your direct mail campaign become even more effective over time.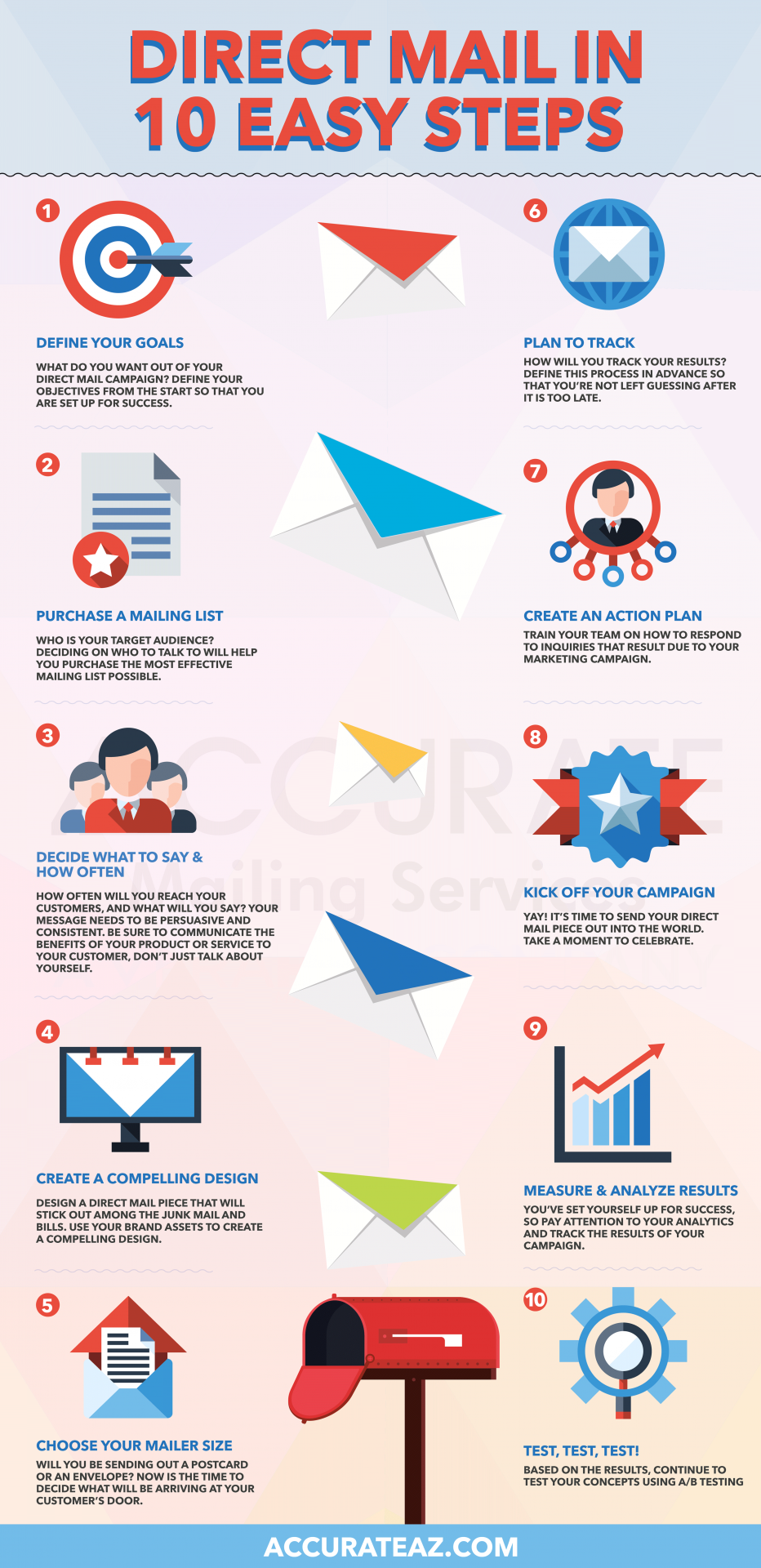 Give us a call to get the perfect solution for your needs today: (602) 433-9101