What is Neighborhood Marketing Plan:
George figured that when he opened up his pool supply store, the people that drove by would see him and line up for pool supplies. That didn't happen. I guess they were driving or something.  They must have missed his generic strip mall sign. He had to do something to drum up business.
So he did a little advertising. A little of this and a little of that. Newspaper, cheap radio spots. That helped a little. But after a few years of this and that advertising, with mediocre results, he called me.
We put together a neighborhood marketing plan and mailed a to the closest pool owners. The timing happened to be perfect. A warm April, plenty of green pools I suppose.
He was amazed at how many new customers came in and told him, "We never knew you were here".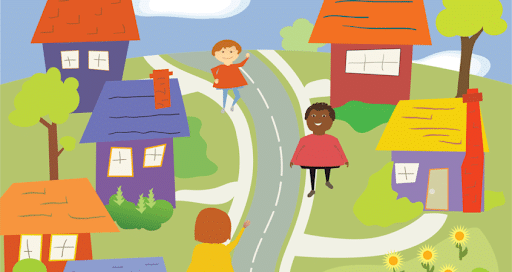 George had never specifically invited the pool owners in the neighborhood to do business with him. He had thought about direct mail from time to time but thought it was too expensive.
Advertising that's too expensive is the kind that gets to the wrong people. The kind that doesn't work. In his case, what he thought was a good deal was largely advertising to people that either didn't own a pool or lived on the other side of town. That's expensive.
The amazing thing about neighborhood marketing and direct mail is that it can be mailed to the people who are most likely to do business with you. Often, that's as simple as mailing to the people in your own backyard. Remember them? Yep, people in your own backyard may not even know where you're at.
Call me and let's do something about that. / GB