Don't take a chance to miss something, big or small when you send your next dental postcard campaign to your mailing list.
In the rush of the campaign running, under pressure or in stress, you can easily forget to ask a question, or to miss an important step.
You can avoid costly mistakes and make the entire process smoother, by arming yourself with a checklist that lists the necessary tasks to produce your campaign.
Whether on paper or screen, a useful checklist with a few tweaks, depending on the project's magnitude, can streamlining your mailing campaigns.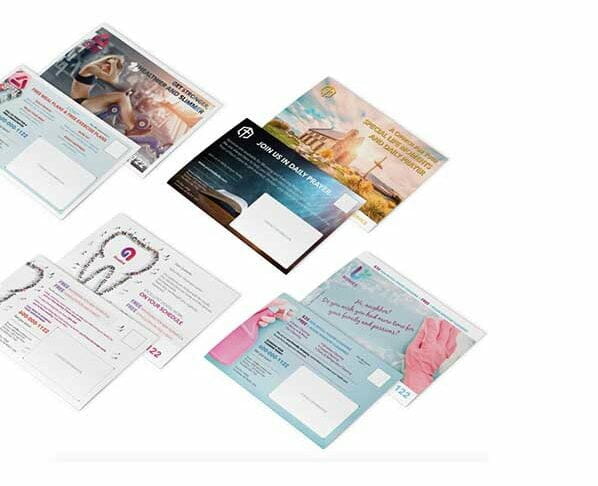 To help you with your next postcard campaign, we've put together a checklist of critical elements of dental postcard copy and design.
The Dental Postcard Checklist
The copy has a bright and bold headline.
The headline communicates a benefit to the prospects.
The graphics on the postcard reinforce the message conveyed by the headline.
The picture immediately conveys the word "dental."
The images are large and impressive.
The photo has the appropriate resolution for print.
The colors easily grab people's attention.
The colors match perfectly with the brand personality.
The contact information is placed in the most visible places.
There are trust elements incorporated in the copy – a smiling face and a short bio.
The copy has at least one compelling offer.
A social proof element like a testimonial reinforces the Offer.
Call to Action and Offers are highlighted with an accent color.
Benefits are highlighted or presented with bullet points.
The postcard is personalized or addressed to a specific audience.
The postcard displays the practice name and logo.
There is a clear typographic and visual hierarchy from the most important to the least important piece of information.
The location of the practice is visible at a glance.
Helping you put together an effective mailing campaign is part of the service that we offer. All you have to do is provide us with your text. We'll handle the rest. Call us today to get started!
You can reach us at phone: (602) 433-9101 and toll-free: 1-877-433-9101 or text us at [email protected]